It is surreal the phrase, "Nigerian Bean-to-Bar Chocolate".
About five years ago, I was only first learning of the term "Bean-to-Bar Chocolate" and now, the growing community of chocolate makers in Nigeria is making it a thing, locally! A really cool thing! Bean-to-Bar Chocolate describes chocolate made by a maker who starts her process using actual cocoa beans. You might also hear of "Tree-to-Bar Chocolate" and in this case, the chocolate maker is also the cocoa farmer and makes chocolate using beans that she has harvested, fermented, and dried herself (I'll go down the rabbit hole of post-harvest processing another time). But guess what, we have at least one Nigerian Tree-to-Bar chocolate maker, Yemmies Chocolate. Isn't that wonderful?
For any kind of chocolate to be tagged "Nigerian", it must be made with Nigerian cocoa, and boy, we do have an abundance of cocoa! Nigeria is currently the 4th largest producer of cocoa in the world and we have a variety of cocoa beans to pick from. Cocoa grows in at least 14 different Nigerian states and the cocoa flavours from these origins differ.
Don't call it Nigerian Bean-to-Bar Chocolate if doesn't have character! It must have that Naija flair that sets us apart! Haha! Just today, my friend and classmate, Wezi of Kwanza Cocoa, sent me a picture of a fruit and asked what we called it. "The name of this fruit is, well, Fruit!" was my response to her. That's the kind of incredulous hilarity we're known for.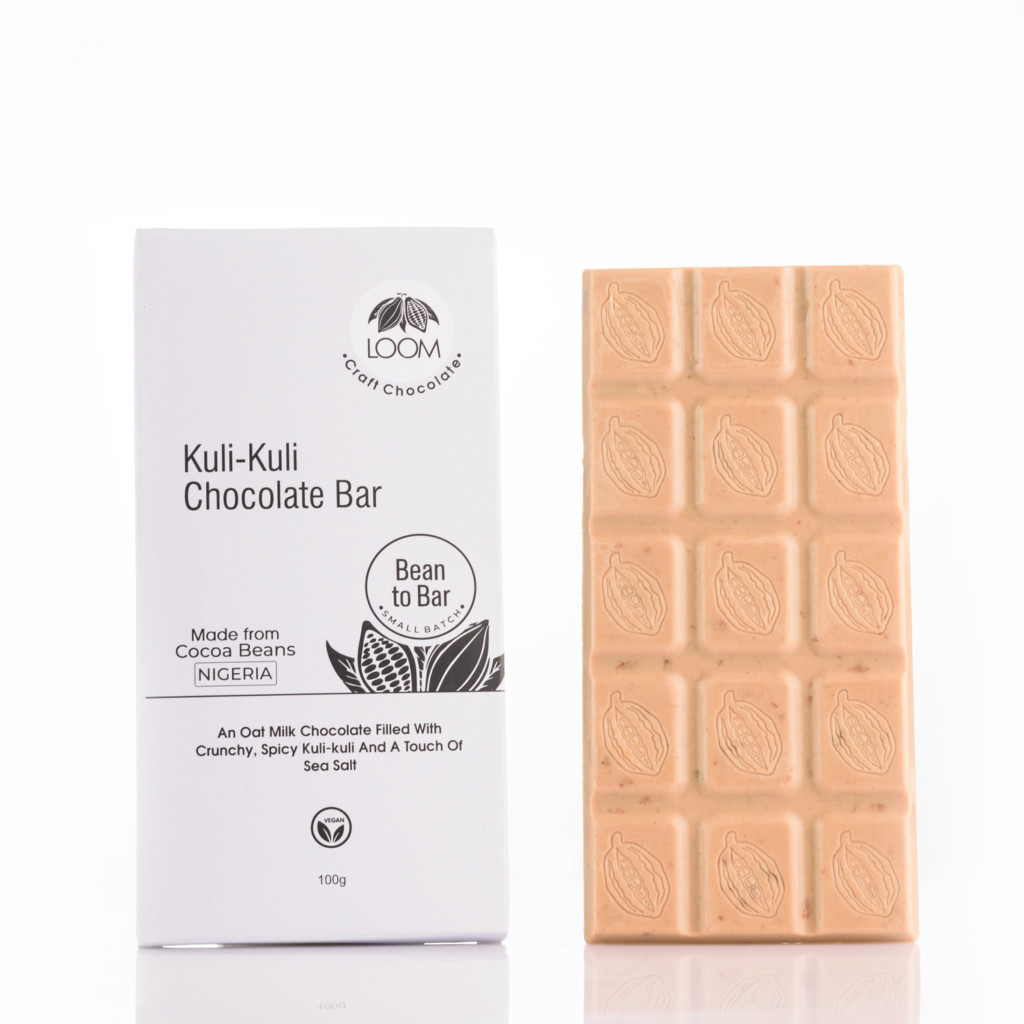 I also feel Nigerian Bean-to-Bar Chocolate must be made by Nigerians. We are best positioned to explore and express Nigerian food and Nigerian flavor. When we introduced our Kuli-Kuli Chocolate Bar, we knew Nigerians would get it! But the flavor of that bar is so beautifully rendered that it is quite the favorite with our ex-pat customers.
If you're looking to thoroughly impress your friends and family with Naija flavor, we have a neat collection of authentic Nigerian Bean-to-Bar Chocolate. From sweet to spicy to nutty to our beloved umami! The complete package!